AKUT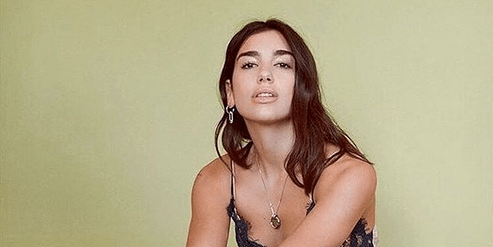 Woche für Woche stellt euch die WIENER-Redaktion den Instagram-Account einer schönen jungen Frau vor. Die Auswahlkriterien sind einfach. Uns geht es nicht um möglichst viel nackte Haut, sondern um ästhetische Fotos und schöne Gesichter. Wir nehmen aber auch gerne Vorschläge entgegen.
Diese Woche haben wir für euch das Profil der britischen Sängerin Dua Lipa. Sie wurde 1995 in London geboren, ihre Eltern stammen aus Pristina. Der Sänger Marlon Roudette, Teil des erfolgreichen Duos Mattafix, ermutigte Dua Lipa dazu Demos aufzunehmen, die sie später bei Soundcloud veröffentlichte. Dort wurden die Manager von Lana del Rey auf sie aufmerksam, und Dua Lipa erhielt einen Plattenvertrag bei Universal Music. 2015 erreichte sie mit ihrem Song "Be the One" die Top Ten in über zehn Ländern, darunter drei Nummer-Eins-Platzierungen. Ihr erstes Studioalbum soll am 2. Juni 2017 erscheinen.
Dua Lipa während eines Gastauftritts am Coachella Festival.
Der Hitgarant Sean Paul gemeinsam mit Dua Lipa.
Ihr bisher größter Erfolg, die Single "Be the One".
Hier ist die Sängerin während eines Auftritts in San Francisco zu sehen.
Hier ist Dua Lipa mit dem US-amerikanischen Rapper Post Malone zu sehen.
http://wiener-online.at/wp-content/uploads/2017/04/Bildschirmfoto-2017-04-18-um-15.42.55.png
247
493
Johannes Wagner
Johannes Wagner
2017-04-18 16:18:35
2017-04-18 16:24:03
Schwarm der Woche